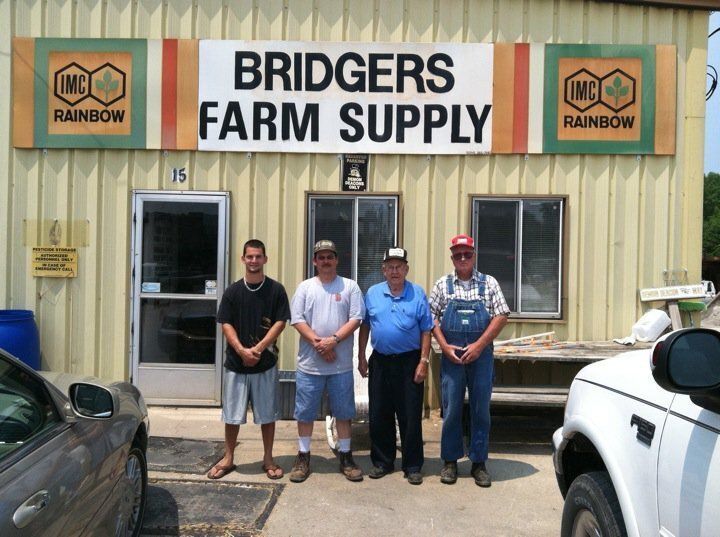 About Bridgers Farm Supply

Alvin Bridgers founded Bridgers Coal Company in 1922 and proudly provided the community a place to buy coal for heating. In 1959, his son, Shelton Bridgers, added the farm supply business and we then became Bridgers Coal and Farm Supply. From then on we have sold fertilizer, seed, and chemicals for local farmers. Shelton and his wife Rebecca successfully ran the store for 30 years. Then Shelton's son Glenn Bridgers came to the business in 1993 after working with Farm Bureau Insurance. He added a crop insurance agency to the business. Now Glenn is passing down his knowledge to his son, Ben. Ben is a recent graduate of NC State University and provides our custom application services.

Our family business has provided the community with a local place for coal and farm supplies for nearly a century. We strive to enhance the lives of people in our community by providing goods and services that you can't find anywhere else in Eastern North Carolina.  We take great pride in every service and product we provide. We love giving back to our local churches, organizations, and neighbors who pour into us.

Come see what sets us apart! We look forward to serving you. 
 
Our mission is to provide the best coal and farming supplies available to our community.  
Fill out the form below or give us a call at 919-365-7000